Palm Bay Wins Rivalry Game Over Heritage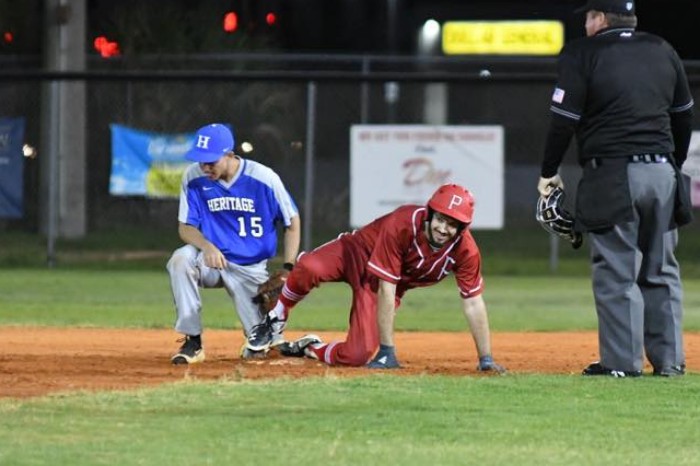 The Palm Bay Pirates grabbed a 4-1 victory over the cross-town rival Heritage Panthers on Thursday, thanks to a complete-game effort from Simon Bourett and three runs in the bottom of the sixth inning that were the difference. Bourett struck out six in seven full innings, allowing an unearned run on three hits and a walk, earning his first win of the season.
The Pirates (2-2) broke a 1-1 tie with the winning runs in the sixth. Bryce Turner led off with a single to left, and gave way to Vinny Fuoco on the bases. Nael Rojas then dropped down a sacrifice bunt and reached safely on the fielder's choice, which set the stage for an RBI single from Ben Kraemer that plated the winning run. Bourett then walked and was replaced by Gianni Frias, and Orlando Payne added some cushion with a two-RBI single to left.
Payne was 2-for-3 on the day, the only Pirate with multiple hits.
The Panthers (1-2) took the early lead with a run in the third. Rey Pagan singled and scored thanks to an RBI single from Pat Laurelli.
Palm Bay answered back in the bottom half of the third. Nael Rojas connected for a solo home run, his second home run of the season.