Eau Gallie Finishes First Trip To Final Four As State Runner-Ups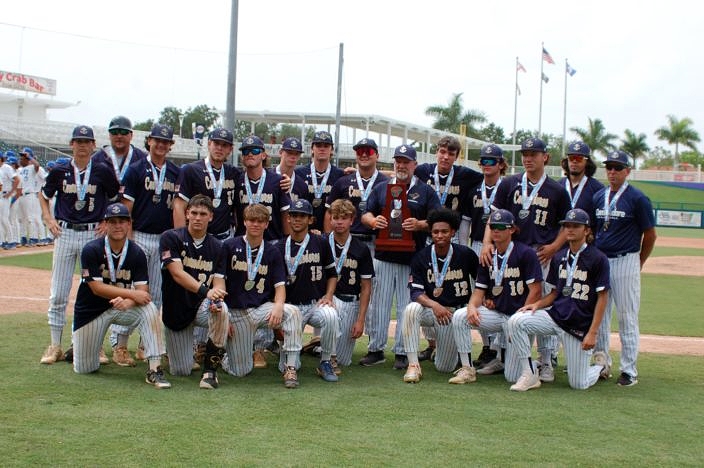 Eau Gallie State Championship Press Conference
Wes Mendes might be Jesuit's No. 2 starter, but he looked every bit of an ace on Friday in the Tigers' 6-0 shutout of Eau Gallie to win the FHSAA 5A state championship.
Mendes struck out 11 and would have finished off the complete game if not for the 105 pitch limit. His final pitch gave him strikeout No. 11, and he walked off the baseball field as a Tiger one final time to a standing ovation.
"He did everything and even more, and it doesn't surprise me," Menendez said. "I don't know that I've ever seen him rattled on the field. I tell him all the time — and I'll probably offend my other guys here — I tell him all the time that any field we step on, I feel like he's the best player on it. For either team."
Menendez received no argument from any of the players next to him as they all nodded to acknowledge how good the junior lefty had been. The defining moment of the game came in the fifth when Mendes worked out of a bases-loaded jam with no outs on the board. He got Josh Dexter, DeAmez Ross and Riley Jackson to strike out swinging and kept the shutout intact.
"You just have to keep attacking," Mendes said. "You have to trust your pitches. You have to trust everything you have. Like coach said, you let them hit. One or two runs, we're up a six-run lead. You just have to let them. If they're going to touch it, they touch it, and if they don't, well, they didn't."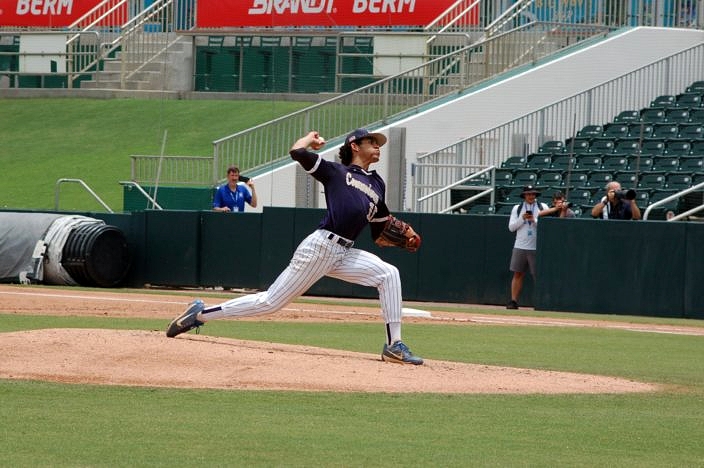 The fastball and curveball were both working as they normally do, but Mendes' changeup was the difference-maker in this one. He threw what Menendez deemed the three best of his career to get out of that jam, and it seemed to be the dagger.
"Well, I mean, the changeup was working really well so we just kept going back and back to it," Hines said. "He located the changeup every single pitch and they just couldn't touch it. It was disgusting."
Hines also contributed two crucial runs to the game in the fourth. Up until that point, Jesuit's only two runs in the game came on an early bases-loaded threat in the first. Eau Gallie's starter struggled with command early, walking two and hitting another, and was pulled without recording an out. Senior shortstop Joelvis Tejada took over earlier than expected and held the Tigers scoreless after allowing the two runs on a pair of sacrifices.
"The plan was to get out of the first," Eau Gallie manager Bob Collins said. "That's always the plan, but it's been kind of a struggle for us all year. If we get out of that first inning, we're in good shape."
Menendez had a feeling that the pitching matchup may fall in his team's favor. As Mendes went deeper and deeper into the game, the hope became that he would be able to finish it off and earn a complete game (CG) in honor of the late Cookie Garcia, an alumni that supported the program for decades.
"I try not to tell these guys too much, but we felt really good about the pitching matchup," he said. "They used their best guy on Thursday, we used our best guy on Thursday. The difference is, when your No. 2 is a lefty that's going to Vanderbilt, it's a pretty good No. 2."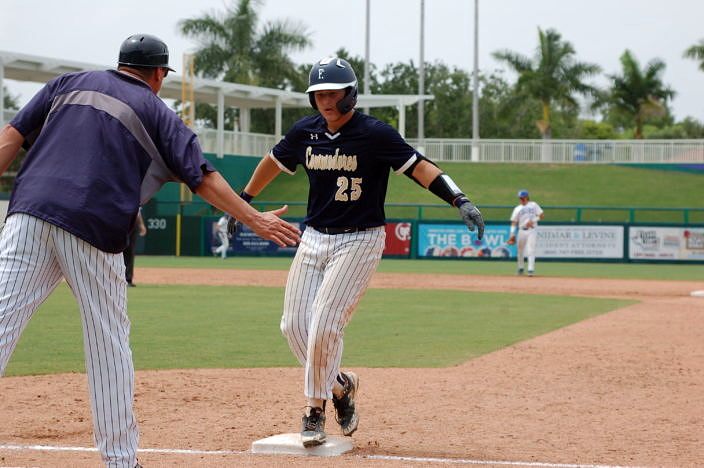 Both coaches used the same language to describe Mendes' impact on the game. A "buzz saw" they called him. Collins knew the scouting report coming into the game but thought that command would be a bigger problem for Mendes throughout the night.
"We ran into a buzz saw today," Eau Gallie head coach Bob Collins said. "Their pitcher was unbelievable. He was on from the get-go. We struggled early and let them get two across. We stopped the bleeding, I thought, in time, but you have to score runs if you're going to win a ballgame."
Still, finishing second in the state among Class 5A schools is quite an accomplishment. Add in the fact that this was Eau Gallie's first trip to the state final four and it suddenly because the best season in school history. Losing to a perennial powerhouse is merely a growing pain for a program on the rise.
Collins will need to replace several seniors next year, including third baseman Brandon Bragg and Tejada. Ross, the team's speedy leadoff man, is headed to Florida State next year and will room with Jesuit's Jaime Arnold. Menendez praised Eau Gallie's emergence as one of the state's serious competitors and predicted continued success.
"Bob does a great job over there and they've done a great job knocking on the door the last few years. Those guys had a really good team, but they ran into a little bit of a buzz saw today… I'm sure they'll be back in the near future."