Spruce Creek Falls To Douglas 5-1 In 7A Semifinals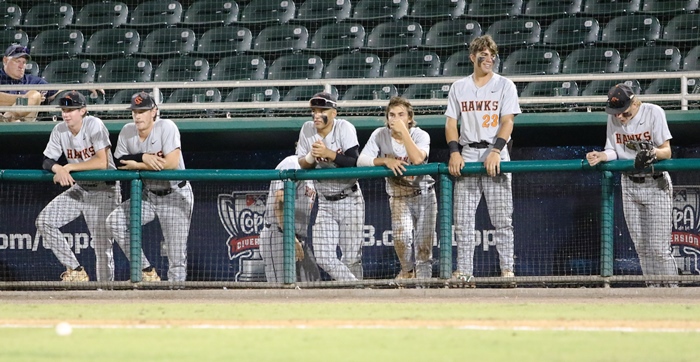 March 22nd, 2022. That was 51 games ago for the Douglas Eagles. That is also the last time the Eagles lost.
On Tuesday night, Douglas continued their historic run, winning their 50th straight game, 5-1, in the 7A state semifinal over Spruce Creek.
Christian Rodriguez, the Eagles starting pitcher in the semifinal game, was on the mound and won 19 of those 50 games. Rodriguez went the distance again on Tuesday, allowing only one run to the Hawks.
"What can you say about C-Rod that hasn't been said already," said Eagles Manager Todd Fitz-Gerald. "The kid has been the heart and soul of our team, and the leader of our team for four years. It's just fitting and so special that he gets to go out the way he did tonight, battling for his team and giving another quality performance."
To understand Rodriguez' dominance is to dive deeper into the numbers. In his career at Douglas, the senior right-hander closes his pitching career with a 31-1 record, an ERA under 1.3, and over 300 strikeouts.
Even though Douglas won and will be playing for a state title, with Rodriguez most likely in the lineup Wednesday, he still was caught up in the emotions of pitching his final game.
"It was definitely a little bittersweet for me out there tonight, especially in that last inning," said Rodriguez. "I was happy we won and are going to the championship game, but I was also sad to know that I won't be on the mound for Douglas anymore. This is my home, I've been here for four years, and Douglas will always be home to me. It's been an amazing four years, and we have one more to go to finish it all off."
The semifinal game that ended in victory for the Eagles was tight for most of the game, as Spruce Creek brought their own confidence with them. Hawks manager Matt Cleveland, a product of Broward County, has had his share of battles with Douglas from when he coached at Coral Springs Christian, less than five miles from Douglas.
"We knew what we were up against tonight, and I thought coming in if we played the type game we have been playing lately, that we would have a chance," said Cleveland. "We actually hit some balls hard tonight, and if they find holes or end up in gaps, we may be looking at a different type of game. But they came up with a few big hits, and that's why they are the team they are."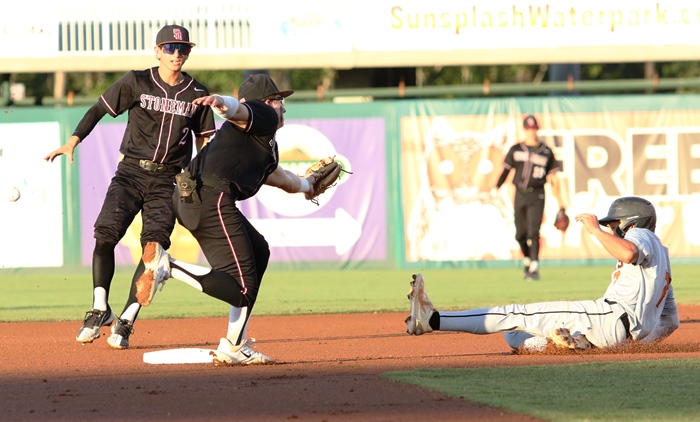 Spruce Creek sent Shane Levin to the mound, and the junior worked out of several early jams, going three innings, allowing only two runs, while striking out seven. Levin was relieved by Nick Lorenz, who gave up three hits in three innings of work.
The Hawks actually took the lead on the Eagles, scoring a run in the top of the first.
The pivotal moment in the game came in the fifth with the score 2-1. Devin Fitz-Gerald tripled to lead off the inning, and after a Rodriguez walk, Matt Ossenfort, one of the hottest hitters in the Douglas lineup, hit a two-run double, making the score 4-1. The Eagles would tack on one more in the inning.
"These guys played us real tight tonight," said Ossenfort. "With runners on second and third, I was just trying to shorten up and get the runners in. I was able to barrel one up, and it gave us a nice lead at the time. It couldn't have happened without the guys in front of me getting on base. It's always a team effort for us."
The win moves Douglas within one win of the third-ever undefeated season in state history, and the first by a public school program. Calvary Christian and Pensacola Catholic are the other two teams who have gone undefeated for a full season. Calvary holds the consecutive wins total in the state with 60.
Even this close to history, Fitz-Gerald and his Eagles players are not looking ahead.
"We still have one more game to play," said Fitz-Gerald. "We haven't finished our goals from this season yet, so we aren't going to talk about it. We have a tough Plant team tomorrow that is also playing for a state title, so we aren't going to overlook them at all."
Ossenfort agreed.
"Our approach has been to take one game at a time, and have full focus on that game. That doesn't change now. We have a game tomorrow, and we will focus on that, and hopefully, after that game, we can talk about all this other stuff."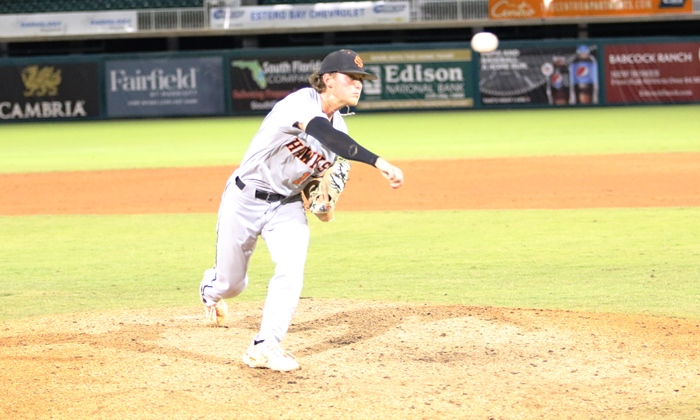 Spruce Creek ends their season at 20-11, and after losing their first five games, and six of their first seven, the Hawks put it all together and finished the year 19-5. That, coupled with the fact that they have a young team, gives Cleveland hope for his teams future.
"I am proud of the way these guys battled and accepted the challenge after that rough start. We coached them with tough love, and they responded by working. I told them after the 0-5 start that they were good enough to make it to the final four, and when we started playing well, they showed that they were, by getting here. With young guys, yes, I feel pain for my seniors tonight, but the young guys coming back will have another opportunity to get back here next year."